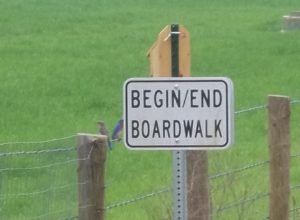 The purpose of this project is to re-establish lost habitat for Bluebirds. Plans call for initially building and installing 100 bluebird houses at selected sites. The first stage of this project will be to install bluebird houses on the Greenway. Since bluebirds are territorial and a little picky about their abodes the first step will be to select appropriate sites and then to install posts on which the houses will be mounted. The plans are to have the houses installed by early January. This is one of the first houses which have been installed for spring 2012. These guys are probably checking out their neighbors.
In order to cover material and incidental installation costs the Forsyth County Master Naturalists have built and are selling bluebird houses. They are available at the Forsyth County CO-OP Extension office at 875 Lanier 400 Pkwy. in Cumming. Call 770-887-2418 for pricing or additional information regarding the bluebird houses.
We would like to thank those who have sponsored a bluebird house for the Greenway with their purchase of one or more houses.
MANY THANKS TO OUR SPONSORS
Don Booth
Nancy Clactum
Jeannie Glisson-Davis
The Furtak family
Donna Hayes
Nancy Hutchem
Juliet Kersten
Bill Moose
June Morrison
Rebecca Roper
Mary Stansell
Janice Steed
Billy Stuart